Discover How Almost Losing My Daughter Led To
A Revolutionary Energy System That Enables You
to Break Free From Energy Cartels In 30 Days
"DADDY I'M SO COLD…"
My 5 years old daughter said while her teeth chattered loudly…
Her voice barely a whisper at this point…
That's what I remember the most…
That's what broke my heart…
The moment my beautiful baby girl clanged at me for warmth while shivering uncontrollably…
"Honey she's cold as ice we need to warm her up NOW!"
My wife desperately shouted at me…
As we both ran like crazy through the house to find blankets and clothes in an effort to keep our daughter warm…
FEELING POWERLESS AND ANGRY AT THE SAME TIME…
…because there was nothing I could do to keep my loved ones safe and sound…
…because I'd let my family get into this position in the first place…
…because I was completely depended on my power company for my electricity and heat…
…because I never had the foresight to prevent such a disaster…
…and especially because I was a "good little boy" all this time…
…paying those money-grabbing energy cartels through the nose each and every month….
…despite of the outrageous amount they were charging …
…and now in our hour of need…
THEY SIMPLY SHRUGGED AND LEFT US TO FREEZE IN OUR HOMES…
So why am I sharing this with you?
At first I didn't want to…
It felt too painful to remember the most gut-wrecking experience of my life…
However the revolutionary invention you're about to discover can generate enough electricity to slash your monthly power bill by 70%...80% or even 100%...
And ensures you'll never run the risk of having to watch your child shiver or hear her teeth chattering….
Because of the freezing cold that took hold of your house because the power's out in the middle of a vicious winter…
To ensure you'll never have to sit in your home sweating like crazy in the middle of a scorching summer because you're afraid of the size of the bill if you crank up the AC…
And more importantly…to ensure you're no longer funnel your hard-earned-cash into the overflowing pockets of those energy fat cats…
Now I can already hearing your B.S. radar going off...
And I'm sure you're already thinking there's no way it could be true?
Well up until a couple of years ago you would've been absolutely correct…
HOWEVER BECAUSE OF THE NEAR-TRAGEDY THAT HIT MY FAMILY…
I was forced to go on a journey that changed everything in my life and the lives of thousands of families all across the globe who learned what I'm about to reveal to you right now…
Now, before we go further…
I think it's fair I introduce myself and tell you how this discovery came to be…
My name is David Carter, I'm a 46 years old systems engineer and I live in North Dakota with my wife Kelley and beautiful daughter Jessie…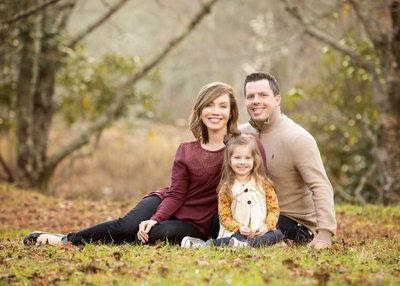 And on Christmas in 2017…my life took a radical turn…
The day began like any other Christmas morning, with Jessie rushing down the stairs to see what Santa has brought her…
Even though she was fighting off a troublesome cold for the past several days…
And she still had a stuffy nose and a sore throat…
But that wasn't going to stop her from opening her presents…
I can still remember her eyes going wide when she opened the My Little Pony Playset we got for her…
She kept jumping up and down all across the living room...
Little did I know at that moment…this happiness will turn into despair in just a few hours…
After we've finished opening the presents we ate a big breakfast and then simply relaxed in the living room watching TV, while Jessie was playing with her playset…
OUTSIDE ONE OF THE WORST SNOW STORM I EVER SAW KEPT GETTING MORE VIOLENT…
A mix of snow and freezing rain was pouring down with winds gusting at up to 60 mph…
I looked out the window and could barely see the end of the driveway…
When all of a sudden the TV went silent and the Christmas lights stopped…
"Daddy what happened to the lights?" Jessie asked confused
"The power is out sweetie, but don't worry it will come back soon."
However an uneasy feeling starting to grow in my gut…
So I decided to call the electric company to find out when power would be restored…
But all I got was a pre-recorded message saying they were aware of the problem…
And it will be fixed in the next 48 to 72 hours…
48 to 72 hours???!!!
3 DAYS WITHOUT POWER AND HEAT IN THIS BLIZZARD?!
This was the moment I began panicking because I could already feel the house getting colder and colder…
To make matters worse no electricity also meant no running water, no stove and no oven…
Which meant we couldn't prepare a meal or use the toilet…
We had some drinking water and cold cuts in the fridge, but nowhere near enough for 3 days…
Plus since the power's out and the fridge stopped working, the food might go bad sooner than that anyway…
However I kept hoping they will not leave us to freeze in this hellish snow storm on Christmas Day…
And since there was nothing we could do at this point we decided to put on some warm cloths and play some board games until power came back…
THIS KEPT US BUSY FOR A COUPLE OF HOURS UNTIL THE COLD REALLY TOOK GRIP OF THE HOUSE…
And half way through a game we notice Jessie was lethargic…
"Baby are you alright?"
"I feel sleepy" was her reply
My wife checked her temperature and she was running a fever…
Plus her nose started running worse than before…
We went upstairs, tucked her in and placed an extra blanket on her bed to keep her warm…
However, as the hours went by and our home grew colder and colder…
HER CONDITION TOOK A TURN FOR THE WORST…
She started shivering uncontrollably, coughing, had trouble breathing because of her stuffy nose…
And she was even so fatigued that she could barely keep her eyes opened or speak…
A feeling of dread caught a hold of me completely, because I realized that if we can't keep her warm, her live was in danger…
So I moved her to our bed grabbed every last blanket and winter cloths we had…
Wrapped Jessie and ourselves in them and huddled together hopping we will be able to keep her warm…
Sitting there in the cold dark room, with my arms around my baby girl…
It was all I could do to keep the tears from running down my face…
I felt ashamed…
Ashamed at myself…
I HAD FAILED AS A HUSBAND, A FATHER, A MAN AND A PROTECTOR…
It was my duty to keep them safe and I failed miserably…
So I prayed and made a promise to God…
If he keeps my daughter safe during this ordeal…
I will do whatever it takes to make sure this never happens again…
Not to me….not to anyone else…
And I think God was listening that day, because Jessie pulled through…
And once the power came back…I began researching every last scrap of alternative-energy sources I could find…
Because it was painfully clear being 100% dependent on the power company was a HUGE mistake…
Not only did their power lines always seem to go down during bad storms...
BUT THEY'D BEEN ABSOLUTELY PRICE GOUGING YOU FOR MORE THAN A DECADE...
And laughing all the way to the bank as they scooped thousands of hard-earned dollars right out of your pocket…
After several months of research, doing calculations, costs vs benefit, safety and reliance analysis….
I came to the grim realization that what's currently available on the market…
Isn't realty going to give the comfort and peace of mind I wanted…
Why?
Well, let's take the heavy-duty generator for instance…
A high quality generator, something that can provide enough energy for my entire home, costs somewhere around $1,700 without considering the costs for gas….
At a close look, I realized I needed around $240 a month for that, with an average price of $ 2.7 per gallon BUT …
Then I'll have to store about 90 gallons of gas somewhere in the house…
AND THAT'S ANYTHING BUT SAFE…
So the generator was out…
Next I started digging for information on solar panels or wind turbines…
And there's a lot going on here…
On one head you can have them professionally installed would have cost you $11,000 – money I CERTAINTLY didn't have lying around…and I guess neither do you…
On the other hand there are those DIY kits, which can cost you anywhere from $500 to $1,000…
However from the reviews I saw, they rarely produced even 20% of the energy that their manufacturers advertised…
Not to mention both option are extremely depended on the weather and can be easily damaged by a storm…
SO THIS OPTION WAS OUT OF QUESTION AS WELL…
Which meant I was up the creak without a paddle when it came to safe and cost-effective energy solutions…
I wasted all that time and effort to come up empty…
I felt hopeless and depressed, because it seemed I couldn't keep my promise to God, my family or myself…
Then one day, by the grace of God, the answer came in the form of an electric shock…
I was sitting on the couch with a blanket across my legs watching the news when the doorbell ringed…
Since my wife was upstairs with Jessie, I got up to see who it was…
And as soon as I reached to turn the handle a sudden energy spark jolted my hand…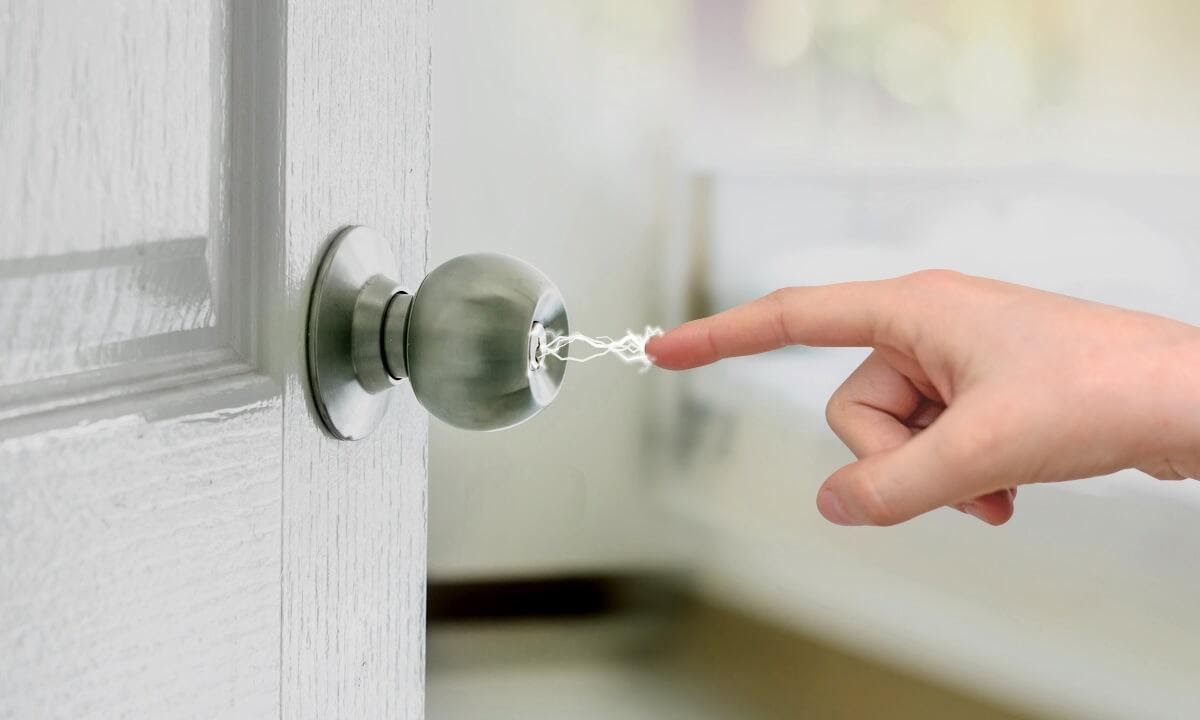 AND IN THAT VERY INSTANT I HAD MY EUREKA MOMENT…
I just discharged the energy build-up created because of the rubbing of my polyester blanket and my cotton sweats…
Could there be a way that I can create a system that could harness this energy and transform it into running electricity that could power the whole house?
Being a systems engineer I should be able to pull it off…
So for the next weeks I spent every waking hour on cracking the code…
I only took breaks to eat and go to work…and even then I kept running scenarios, blueprints and ideas through my head…
First I had to find different materials that would generate energy when friction was applied…
I knew cotton and polyester worked, but I wanted to find more materials…
Next up was to find a way of making this system run on auto-pilot…
Because I didn't want to spend hours on end cranking some leaver to create friction between the materials
THEN THE BIGGEST CHALLENGE WAS TO CREATE A STEADY FLOW OF ELECTRICITY THAT WOULDN'T IMMEDIATELY DISCHARGE…
It took me about 5 months of trial-and-error, testing out different theories, materials and systems…
To come up with a working prototype and I couldn't wait to put it to the test…
I wanted to see how well this would work for a 30 days period…
So after I paid the last overpriced energy bill I got of $284…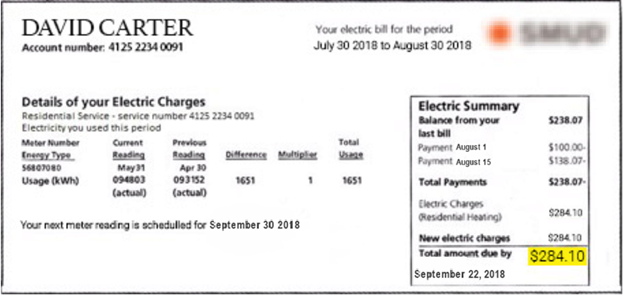 I turned my system on and started relying on it for the next 30 days…
It worked flawlessly, we had enough energy for everything from lights, to heat, to charging phones and laptops…
I was truly amazed of how well the system performed…
And after 30 days the moment of truth came…
The dreaded energy bill…
I still remember it like it was yesterday, it was September 30th when I got the bill…
I was nervous opening it, my mouth was dry and my hands shake a little…
Then I ripped open the envelope and looked at the sum…
I WAS SO SHOCKED THAT MY WIFE CAME OVER AND ASKED WHAT'S WRONG…
"Nothing….nothing is wrong" I replied as my voice was going from shock to excitement…
It's only $11.25…
She couldn't believe it….heck I couldn't believe it…
My system worked better that I would've ever expected…
With zero maintenance, zero noise, zero waste and zero reliance on nature…
It was like a dream come true and for the next 6 months I was enjoying my success with very low electricity bills…
Moreover, in March, the energy company paid me $69.44 for the extra energy I put into the grid…
However I was still skeptical that my success could be reproduce…
So I offered the specs to some friends and family and asked them to try it out and let me know if they get the same results…
AND TO BE HONEST, I WASN'T EXPECTING WHAT HAPPENED NEXT…
Each and everyone came back and told me they never saw energy bills so low…
My brother-in-law told me that after 30 days his bill was slashed by 50%...
While another friend told me he though the power company made a mistake when a bill for only $23.78 came just a month after plugging-in my system…
He usually gets bills 10 times that value…
I knew then this system was not only revolutionary, but life-changing…
And I had to do everything I could to get it in the hands of as many red-blooded Americans as possible…
So I started organizing all my notes and blueprints in an easy-to-follow manner…
Created a comprehensive list of materials you can use…
Then rented some recording equipment to create a step-by-step video guide on how you can build your own system…
AND SO "THE ENERGY CUBE SYSTEM" WAS BORN…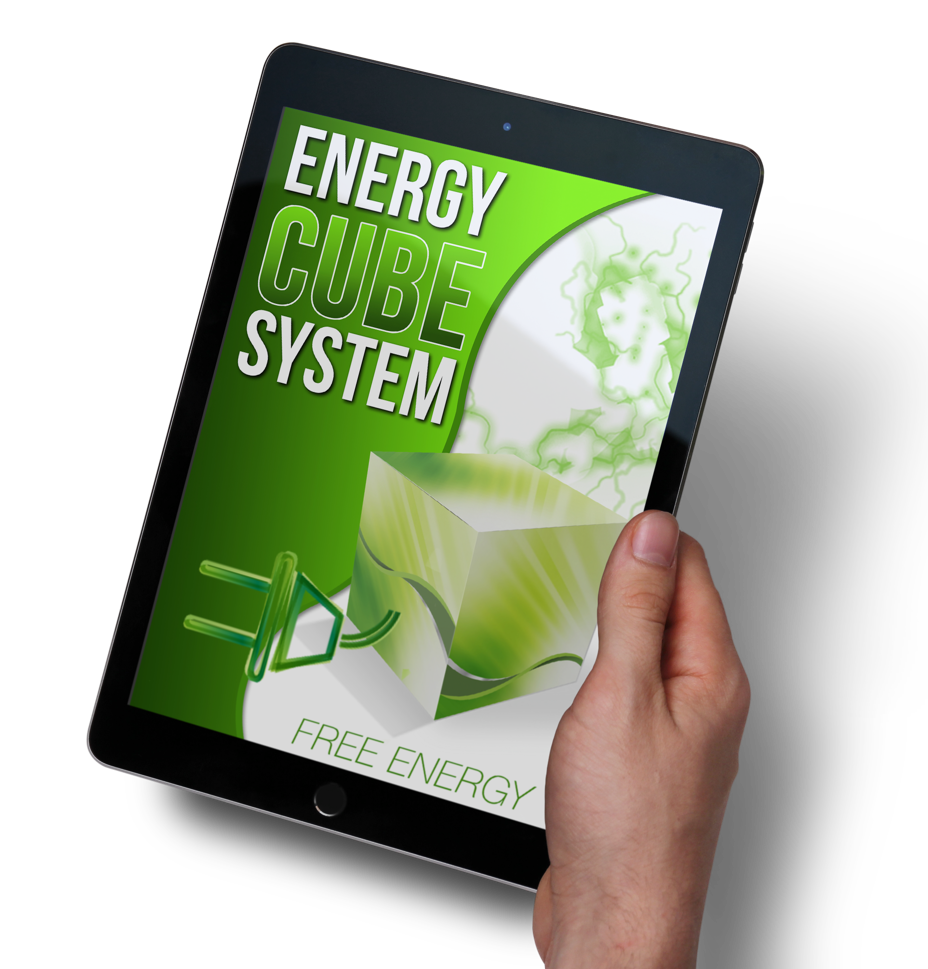 The world ONLY "auto-pilot" friction energy system that enables you to achieve energy independence by creating enough energy to power your home without paying through the nose to the energy cartels…
You see, when I decided to make public this free energy source for powering your home…
I set myself a goal as big and loft as climbing Everest…
And that goal is to help at least 1,000,000 families across this great nation generate electricity for their homes without paying a dime to Big Energy...
So far this "energy cube" has helped over 35,000 families slash their electric bill by 50%, 70% and in some cases even 100%...
In just 30 days…
And that's wonderful because we're on our way to achieving this goal…
Just take a look at Alan Meyer from Gainesville, Florida had to say about "The Energy Cube System":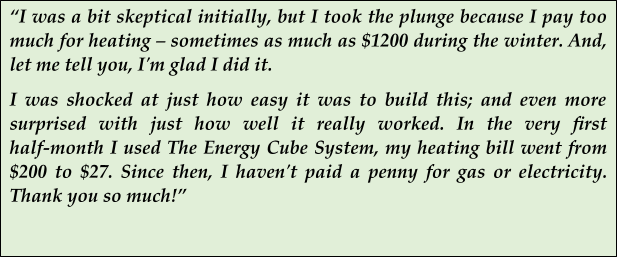 Or Bill Sawyer from Baltimore, Maryland who says:
And it really warmed my heart when I received this from Donald Collins from Salem, Oregon …

And these are just a few of the thank you messages that swarm out inbox each and every day…
Can you imagine it?
1,000,000 house having all the power, heat and running water they have without being at the mercy of energy companies…
JUST IMAGINE HOW MUCH PEACE OF MIND IT WOULD CREATE…
How many kids will be warm and happy in their beds…even if outside the most dreadful snow storm is raging…
How much money you will save…
How many people will be inspired by this…
And to reach this goal I know this system had to accomplish THREE things:
First it had to tell you the truth about free energy sources that has been hidden from you our entire life by the greedy fat cats in the energy cartels and corrupt government…
Their only goal is to keep you hooked to the grid and dependent on them…
So they can keep funneling mountains of your hard earned cash into their already-overstuffed pockets…
Second it has to be EASY…as close to "done for you" as possible so you can have this system up and running in a matter of hours…
IT'S SO EASY EVEN A 7-GRADER COULD DO IT…
And third it had to be revolutionary … it had to give you jaw-dropping results in a shockingly-short amount of time…
So you can see that it works and enjoy all the comforts of having virtually unlimited electricity and warmth…
Like I said, it is a pretty lofty goal…
However are seeing so many people getting electric bill so small their eyes would tear up with joy…
I believe we are closer to it than ever before…
Which brings us to now…
And brings us to you gaining the same freedom thanks to the "Energy Cube System"…
A system created from blood, sweat and tears…
Hard work I did so you don't ever have to go through the same gut-wrecking experience I did…
SO ALL YOU HAVE TO DO IS REAP THE BENEFITS OF ALL THAT LABOR WITHOUT EVEN ONE SMIDGEN OF THE WORK…
Because you are now ready to ensure you're family's safety and security while saving a ton of money on your power bill…
Inside the "Energy Cube System" you'll discover the simple secret of generating free energy without spending a fortune on materials or inefficient systems…
When you get the system today you will receive immediate access to my "cube power house"…
You'll get the step-by-step instruction with the complete material list...some of them you might even have lying around the house…
PLUS a long list of alternative "rubbing materials" you can use as fuel…
So that no matter what's within your reach... from cotton to cellulose crumbs ... you'll have an UNLIMITED amount of free power supplies inside your home.
And on top of all of that...
THE ENERGY CUBE SYSTEM WORKS VIRTUALLY ON AUTO-PILOT…
Whatever you put into the cube will continually generate energy without you having to do anything or even add new materials to the cube…
There are no levers to crank…no fire to add fuel to….no sun or wind you depend on…
Which also means there's no danger of having the system breakdown for some odd reason…
All you have to do is to build it…
Add the energy source you have available…
And finally enjoy a fully powered home…
Now, let me ask you something…
How would that feel?
How would gaining independence from the grid feel like?
Imagine it… in a couple hours from now your whole house will have unlimited energy you don't have to pay a penny for…
Imagine sitting in your living room, watching your favorite show on TV, having dinner cooking in the oven…
Cranking up the AC on those hot summer days…
Leaving lights on around the house…
Without a care in the world thanks to "The Energy Cube System"…
IMAGINE HOW PROUD YOUR FAMILY IS GOING TO BE OF YOU BECAUSE YOU DID THIS YOURSELF…
You took action and ended the hold energy companies had on your family…
PLUS this is about more than just having electricity in your home…
It's about keeping your family safe…
The reason I am so passionate about getting the "The Energy Cube System" into your hands is…
I NEVER want you to go through what I went through…
I want to give you the opportunity today to make sure that your home is filled with warmth and love…
That you have the extra money in your pocket to give your family the things they need and want…
From putting money in your kids' college fund…
To getting a new car…
To going on that luxurious trip you always dreamed of…
With the extra $1,250 to $3,000 a year you're going to save…
All of those dreams can become reality
Especially when you can do it all without ever having to send another dime to the same energy conglomerates who are getting rich off your family's financial struggles…
ALL BECAUSE YOU TOOK ACTION TODAY…
So that you never have to worry about your electric bills for as long as you live...
Isn't that exciting?
Can you feel it?
Your heart beating?
The dryness in our mouth?
That incredible desire to know how to do this?
To have this power?
To have total control over your safety and comfort in a way you never have before?
Now let me ask you this…
How much is it worth to you to never be at the mercy of the energy fat-cats?
How much is it worth to open a bill from the power company laughing instead of fearing the sum on it?
How much is it worth to become energy independent for the rest of your life?
Imagine that for a second…
Really let yourself feel what that would be like…
And then tell me…
What Do You Think Would Be A Fair Price To Have All The Comforts Electricity Brings In Just 30 Days From Now Without Relying On The Grid And With Less Effort It Takes To Take Out The Trash?
If you're being completely honest with yourself…
I'm willing to wager you'd say $197 or more would be totally fair to experience the joy of knowing you have total control over your home's electricity…
(Heck, you may even think that was cheap to never have to spend another buck on power bills for the as long as you live…)
I mean, $197 is a lot of moment, but considering how this will change your life and the lives of your family forever…
And finally get you out under the thumb of energy cartels…
So you can spend your money on the thing you desire and deserve…
Well, when you look at it that way it seems pretty cheap, right?
However I know times are tough…
SO THAT'S WHY I'M GOING TO DO SOMETHING KIND OF RISKY HERE…
Not a risk to you…
But a BIG risk to me…
Like I said before, my mission is to help at least 1,000,000 homes declare their energy independence…
And if I have to take a hit to my wallet to help you?
Well, that's a price I'm extremely happy to pay…
So here's what I'm going to do…
We've already agreed that the "Energy Cube System" is worth at least $197…
HOWEVER, BECAUSE YOU'VE WATCHED THIS VIDEO AND GIVEN ME SOME OF YOUR PRECIOUS TIME…
I'm not going to ask you to invest $197…
You won't even have to invest $97 (even though we both can agree that's a steal)…
This is the "crazy" part I was talking about…
For you and for now…
You can get "The Energy Cube System" for ONE single payment of $77…
And if you act RIGHT NOW I'll take money out of my own pocket and give you a whopping 60% Off…
Which means if you simply click the button below right now you'll get the complete "The Energy Cube System" for a deeply discounted price of…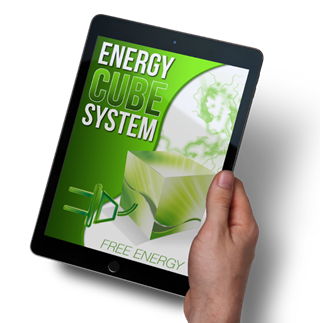 As soon as you click that button, you'll instantly go to a secure checkout page where you'll enter your regular details and complete this investment in your family's wellbeing…
It takes all of five seconds, and once you hit "enter," you'll immediately be given full access to the system...
You'll be able to view the over-the-shoulder video guide, the blueprints, the illustrated instructions and the material lists right from your computer, smartphone or tablet…
You'll also be able to download all of the files and you can print out as many copies of the blueprints and materials lists as you'd like…
On top of your instant access, I'm also going to make sure that building the system, and running it, is one of the easiest, simplest, and most pain-free experiences you ever have in your life…
That's why, when you take advantage of this significant discounted investment price today…
You're also going to get unlimited customer support for LIFE.
That's the good news…
THE BAD NEWS IS TO TAKE ADVANTAGE OF THIS DISCOUNT YOU HAVE TO ACT RIGHT THIS MINUTE…
Why?
Because I have no idea how much longer I can keep this site up for…
As you can imagine, going public with a system that can virtually torpedo the profits of energy companies has landed me in some hot water…
It's a matter of time before they find this page and send their thousand-dollar-suits lawyers knocking on my door…
Giving me a choice between taking the page down or going to court…
Which is one battle I'm afraid I have no chance of winning…
So if you want to help me fulfill my mission…
And be one of the true-blooded Americans I help to free yourself from the shackles of power conglomerates…
Than you need to act right now and grab your copy of "The Energy Cube System" while you still can…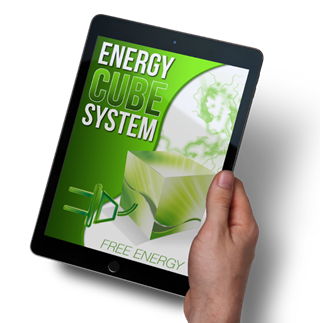 And look, to put your mind 100% at ease and to remove all doubt from your mind…
I'm going to back everything I've said up with my 5-Point Customer Satisfaction Checklist that I'll share in less than a minute…
If you don't see you're energy bill drop by at least 50% in 60 days after you got the Energy Cube up an running…
I'll refund every last penny – no question, no hard feeling, no hassles…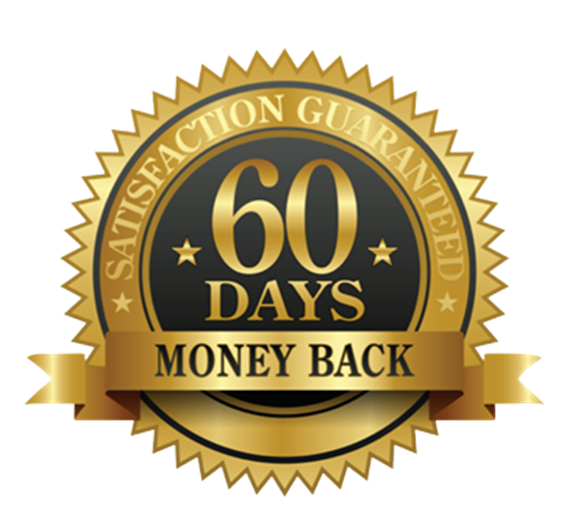 However in order to claim for yourself this highly discounted price…
You must click on the button you see below this video NOW…
Otherwise you risk letting this opportunity slip through your fingers…
THIS OFFER IS FOR ACTION-TAKERS LIKE YOU…
Folks who are ready and raring to go…
Who know they are fed up with being slaves to the money-grabbing power companies…
Who know they are sick and tired of paying through the nose each month for over-priced electric bills…
Who know an once-in-a-lifetime opportunity to take control over their lives and wellbeing…
THIS IS THE TIME TO TAKE ACTION…
Now let me share that 5-Point Customer Satisfaction Checklist with you…
Jot down your answer to each of these 5 questions as you use "The Energy Cube System"…
If you don't have a YES to all 5, I'll refund every penny:
"Am I powering up my home thanks to this?"
"Do I worry less about the power bill each month?"
"Am I saving money each month?"
"Is my family enjoying all the comforts of having virtually unlimited electricity and warmth without worrying about the cost?"
"Isn't this the EASIEST most effective free energy generating solution EVER?"
And there a reason I am willing to go to such lengths…
I want to ensure you never go through the gut-wrecking experience I went through…
To see your child shivering, in his bed, asking you with a trembling voice when will it be warm again…
And you powerless to answer…
I WANT YOU AND YOUR FAMILY TO BE SAFE AND SOUND NO MATTER WHAT…
I want you to experience what it's like to have a warm home even if a blizzard is blowing outside and half the neighborhood has no power…
I want you to have a smile so wide on your face it hurts your checks when you open the electric bill and see it's pocket change…
And if I have to put myself out there a bit to help you…
I'll gladly do just that…
And all you have to do is click on the button below to claim "The Energy Cube System" for yourself today…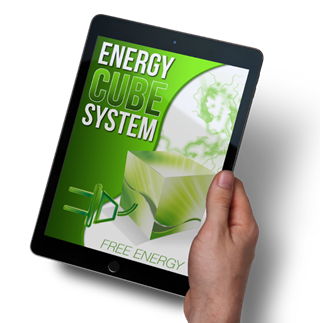 If you're anything like the thousands of other folk who have already put this system to good use…
You're going to have a hard time containing your excitement about seeing this put to work…
Just ask ….
Anthony Glenn from Florida who says...

And Thomas Miller from Austin, Texas says...

Here's what 71 year old Paul White from Colorado says:

I get messages like these on a daily basis…
From regular folks just like you, who wanted to end their dependence on power companies…
Folks who were eager to take advantage of the same offer you have now in your grasp…
SO AT THIS POINT THE CHOICE IS YOURS…
On one hand you can go about your day as usual…
Let this opportunity slip through your fingers…
And continue to shovel into the overstuff pockets of power companies…
A big pile of your hard earn money month after month after month…for as long as you live…
Getting pissed off at your loved ones over the thermostat setting…
Getting into an argument with your spouse because of some random light left on…
OR
You could avoid all of that by simply making the savvy choice today…
And invest in your family's comfort and security…
By clicking on the button below and getting the complete "Energy Cube System" right now…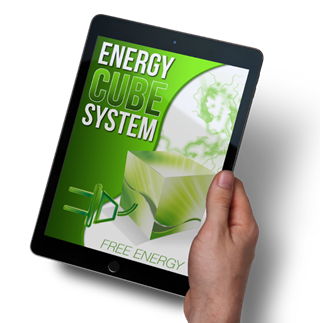 Remember…
With your 60-day money back guarantee you're risking absolutely nothing…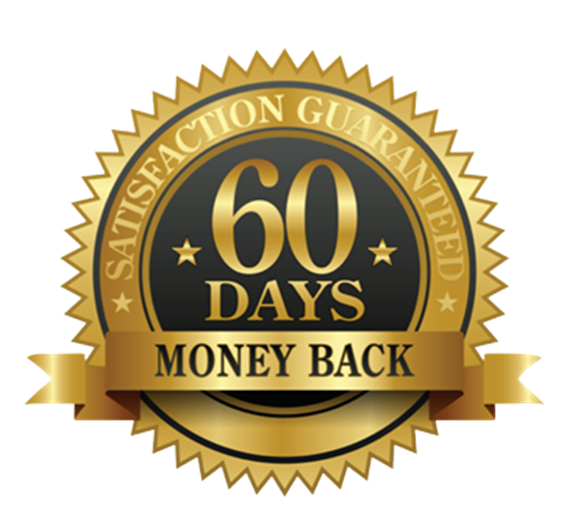 In fact all the risk is completely on me…
As it should be, because I firmly believe that if I can't deliver what I promised in this video…
I simply don't deserve a dime of your money…
BEFORE WE GO, JUST IMAGINE HOW YOUR LIFE WILL BE JUST TWO MONTHS AFTER PUTTING "THE ENERGY CUBE SYSTEM" TO GOOD USE...
You're coming home from work, and you notice there's a fresh envelope in the mail.
It's a bill from the electric company…but as you rip it open, you notice that something's different: This time, the amount is in negative!
This time, the electric company is actually forced to pay you for electricity… and you're getting small checks of $20, $30 or more every month…
Just from keeping "The Energy Cube System" on…
And month of the month, you get the same relaxed feeling that comes with not owing anyone a red cent…
Imagine yourself feeling free and independent… no longer trapped inside a "legal monopoly" that's holding you at gunpoint…
And then simply click the button below…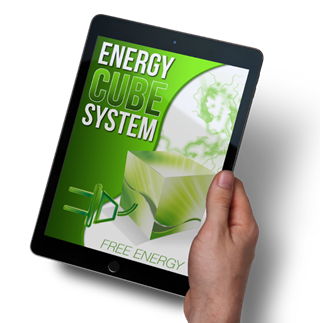 Let me take the weight… let me show you the truth… let me help you finally have the life you want so much…
I personally promise you'll be very happy you did.
Again, I'm David Carter and I'm incredibly excited for you to experience what happens when start using "The Energy Cube System"...
I can't wait to hear about your success.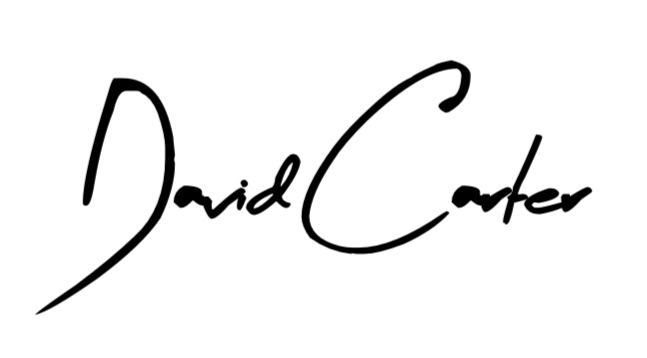 Thank you for your time. Simply click the button below, now.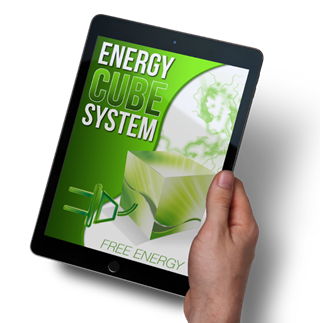 Still here?
No worries!
I know that sometimes it can be scary to take that first step and you probably have a few questions.
So, to help you feel fully confident in the investment you're about to make, let me take a minute or two to go ahead answer some of the most common questions I get asked right now.
1. "How Much Money I Am Going to Save with the Energy Cube System? "
The exact amount you save will depend on several factors, including how large your home is. The average user of Energy Cube System saves about $160 per month of their energy bill. For others, with larger houses, this amount is much higher.
2. "Do I need any technical skills to build the Energy Cube System?"
The short answer to this is "no, you don't".
The Energy Cube System is the easy to follow, step-by-step system that can help anyone slash their electric bill up to 75% or more.
The course is made up of step-by-step guides that shows you how to become energetically independent.
And each guide is full of pictures and videos so you not only read exactly what to do…
You see exactly what to do as well!
It's like having me standing there with you, guiding you every step of the way.
And it doesn't matter if you're not technical …
Because our course is INCREDIBLY EASY to follow and it was designed so absolutely anybody can use it …
Even if you have not done anything before!
Our methods also only require SIMPLE SUPPLIES you probably already have in your home, or can get at any local tool store or online.
3. "How much do the parts cost?"
To build a small scale Energy Cube System, you'll need about $45 worth of parts that you can get from any electronics store.
If you want to scale it up, and get more electricity, you'll need more expensive parts, but you'll find that you can easily power up an entire home with under $100 in total costs.
4. "What's Included Again? "
Inside, you'll get my comprehensive, step-by-step video guide showing you exactly how to build your own "Energy Cube System".
I made this video guide with an "over-the-shoulder" approach, so it's basically like I'm there in the room building it with you.
You'll also get the blueprints, full color step-by-step directions and the full materials list.
PLUS, your investment today will come with unlimited lifetime support.
This means you can email me anytime you have a question, and I'll promptly respond to you.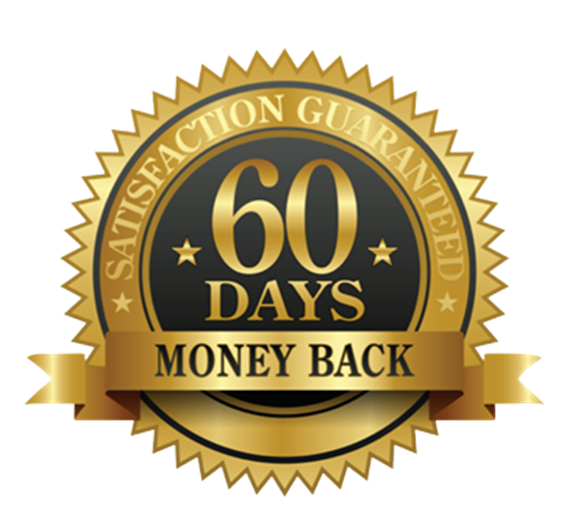 5. "Is There A Guarantee?"
YES! Once you place your order, you have a full 60 days to checkout the videos guide, blueprints, and instructions.
Just follow along, and once you start building your system will be up and running in around three hours.
If at ANY point you are unsatisfied, or change your mind about this, just send me an email and I will refund your entire investment – no questions asked.
6. "I'm Ready! How Do I Get Started? "
Simply click on the "Add to Cart" button you see below. You'll then be taken to my 100% secure checkout page, where you'll enter your order information.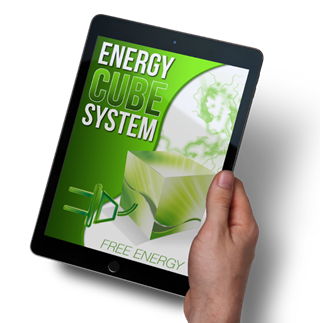 After you've completed your order, you'll have access to my special "members only area".
From there, can instantly stream or download the video guide and view or print the blueprints, instructions and materials list.
Remember, you have a full 60 Day money-back guarantee here, along with unlimited lifetime support.
So, go ahead and seize your energy-independence now clicking the yellow button you below.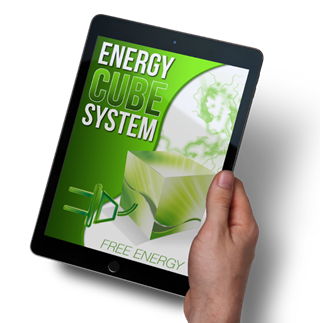 I am looking forward to hearing about your success stories using my new Energy Cube System.
Please send your comments, testimonials and questions to my personal e-mail address: energycubesystem@gmail.com